We had announced this novelty in our news, the factory worker is now available and its reference is KKj-1.

The bodies are made from high quality 3D printing and we have taken care to decorate the body of the cyclist with typical colours of the old days, namely a blue jacket, a leather bag and a dark grey cap.
Our new cyclist now looks great and can add a nice working atmosphere to your network.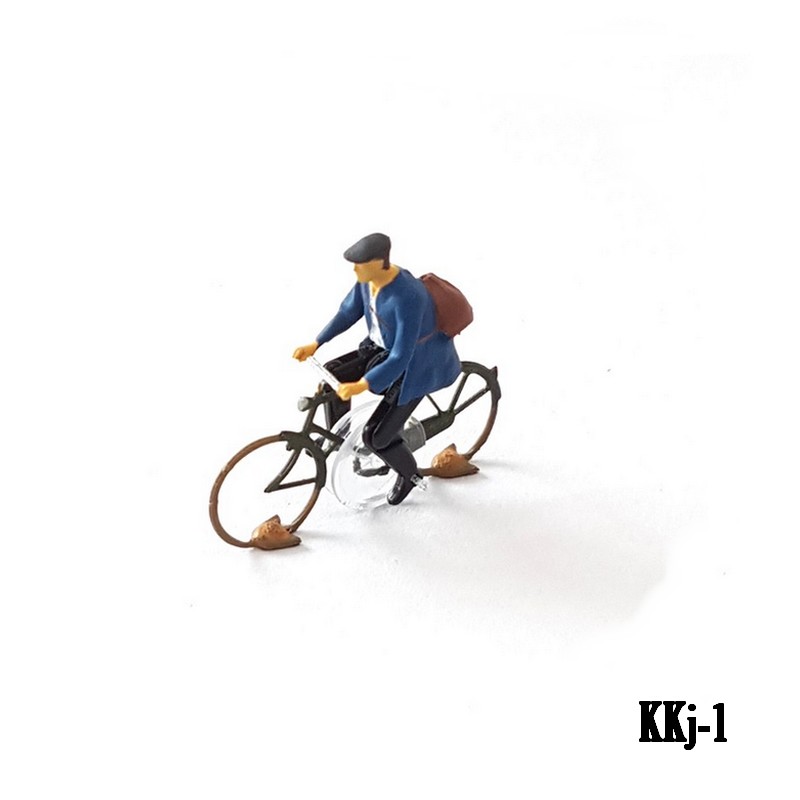 See you soon!
Fabienne and Thierry.