At our last exhibitions, especially the one in Dortmund in November 2021, many modelers who were enthusiastic about the Magnorail cyclist regretted that we did not offer a simpler starter set, for beginners, for example, or to build a small animation in a model train scenery.
Since then, we have taken into account this remark which seemed obvious but required some study and investment to meet all the needs. Today, we are pleased to announce the launch of new Basic starter sets available in 3 versions (bike, car and boat), with the following features
LF-1 Basic bike starter set, including 80 cm track + chain, drive module with medium speed motor and a ready-to-run bike factor in scale H0 ref KKh-1. Selling price 109€.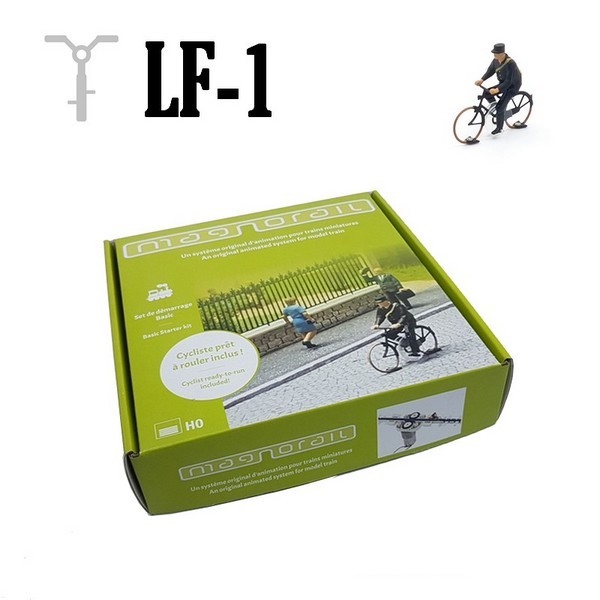 LS-1 Basic auto starter set, including 80 cm track + chain, drive module with high speed motor and 2 long sliders for H0 or N scale vehicles. Selling price 89 €.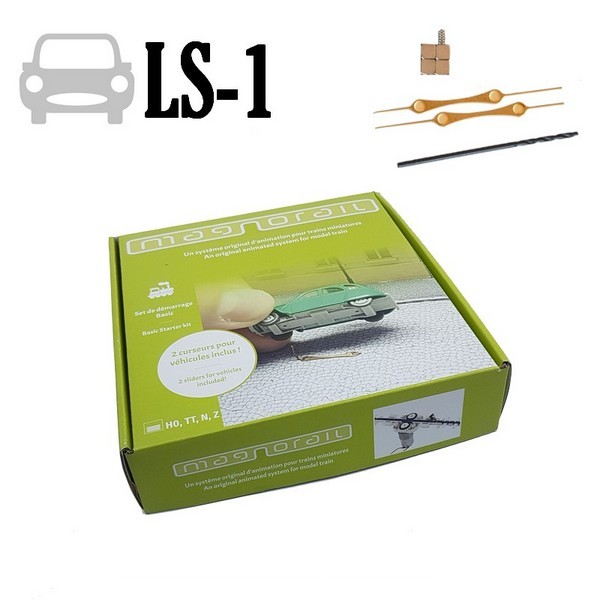 LV-1 Basic boat Starter Set, including 80 cm track + chain, drive module with slow speed motor and an inflatable boat with 2 figures in scale H0 "ready to run". Selling price 109€.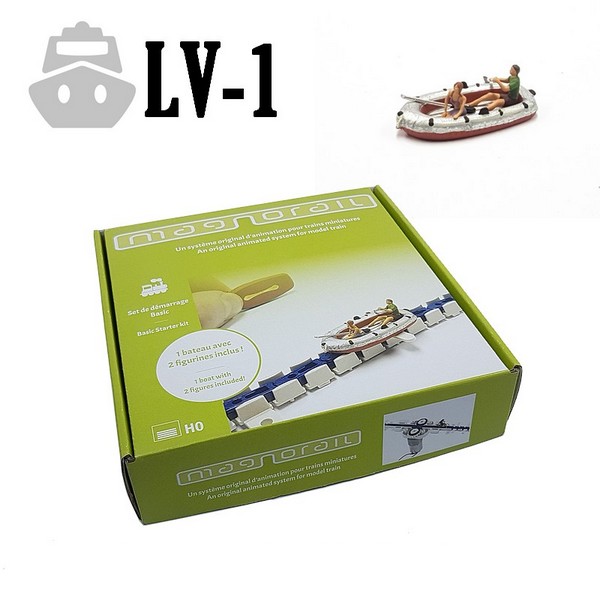 With this new Basic starter set we want to make Magnorail more accessible thanks to its more economical price and its ease of construction as it is already equipped with a bike or a boat "ready to run" for the LF-1 and LV-1 versions. It is therefore well suited to modellers with a small animation project or to beginners.
The LS-1 version is designed to move H0 scale (1/87) vehicles on the market (cars, vans, buses, trucks) but also N scale (1/160)
Compared to the Expert set, the Basic set only includes 80 cm of track + 1 motor and is not equipped with reversing loops, so it allows you to make a 40 cm long circuit, but this is enough to get started with Magnorail.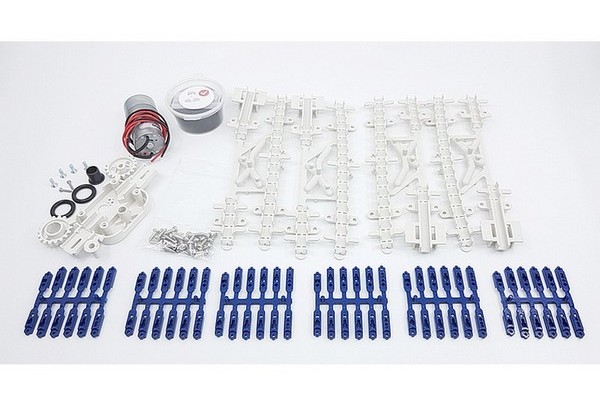 To accompany the new Basic starter sets, we have taken the opportunity to revise the assembly instructions, which now contain illustrations and advice texts (translated into English and German) to make them easier to read and understand. However, if you still have any questions, you can find our assembly tutorial here
As with the Expert Starter Sets, you can add extensions with the UE-1 containing 60 cm of track and the UK-1 containing 2 180° reversing loops with a diameter of 60 mm.
We hope these new starter sets will get you started on a new model train animation project.