We had announced this novelty in our news, the Santa Claus is now available
and it is the reference KKf-2
The body is made from high quality 3D printing and we have taken care to decorate Santa's body with bright colours highlighting his red coat and hat, his big white beard and his wicker coloured sack full of presents.
The specially made red plastic legs are partially painted black to imitate boots.
Our new cyclist now looks great and can add a nice Christmas and festive atmosphere to your scenery or layout.
New! Presentation of the cyclist in video below on our YouTube channel !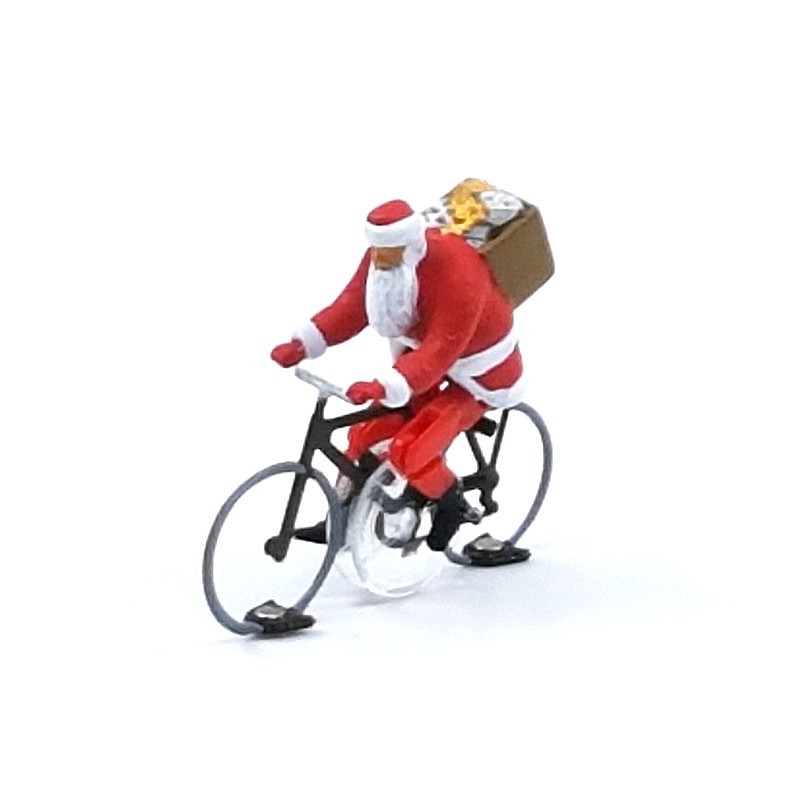 À bientôt !
Fabienne et Thierry.